Club's Accounts

In a bid to be transparent on matters relating to club's accounts, members may request for latest lists of (1) receipts and (2) payments. Cheque stamp duty and other bank charges will not be reflected in the payments listings. These details are kept in Microsoft Excel file format. Plese e-mail your request stating your membership number and NRIC for verification.

Except for stamp duties and bank charges, all payment transactions are by cheques only and no cash transactions will be permitted. All minor expenses for the club like stationeries etc (below RM50.00) will be at the committee expenses and may only be reimbursed once it reaches above RM50.00 with supporting documents.

Nordin W. Ibrahim,
Treasurer.
nordin@bikerider.com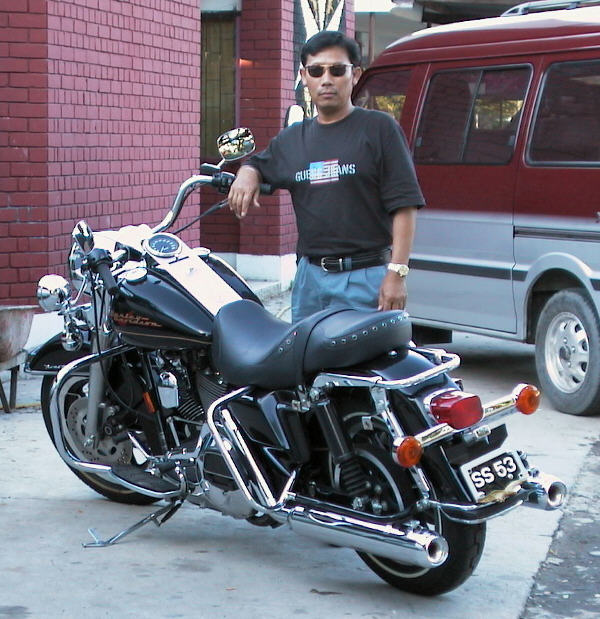 Our Asst. Secretary posing with his bike. Heard about the Vulcan 800 he just acquired? Very loud.....



BIKE FOR SALE

1. Kawasaki Vulcan 1500cc 1997 Model RM35,000 negotiable. Call Mohammad 088-233153

2. Harley Davidson Softail Custom. Contact Saludin 019-8517953

The Sandakan meet organised by the Sepilok Bikers was a hugh success! 130 bikers all over from Sarawak, brunei, Labuan, KK and Tawau. It was an enjoyable experience for everyone involved, and one we hope to experience again. Next year will be out turn to organise - We can and we will do better!